HPE GreenLake Partner of the Year Award, Ireland
Unlocking Innovation with the Cloud: Telefónica Tech Helps Customers Harness the Power of HPE GreenLake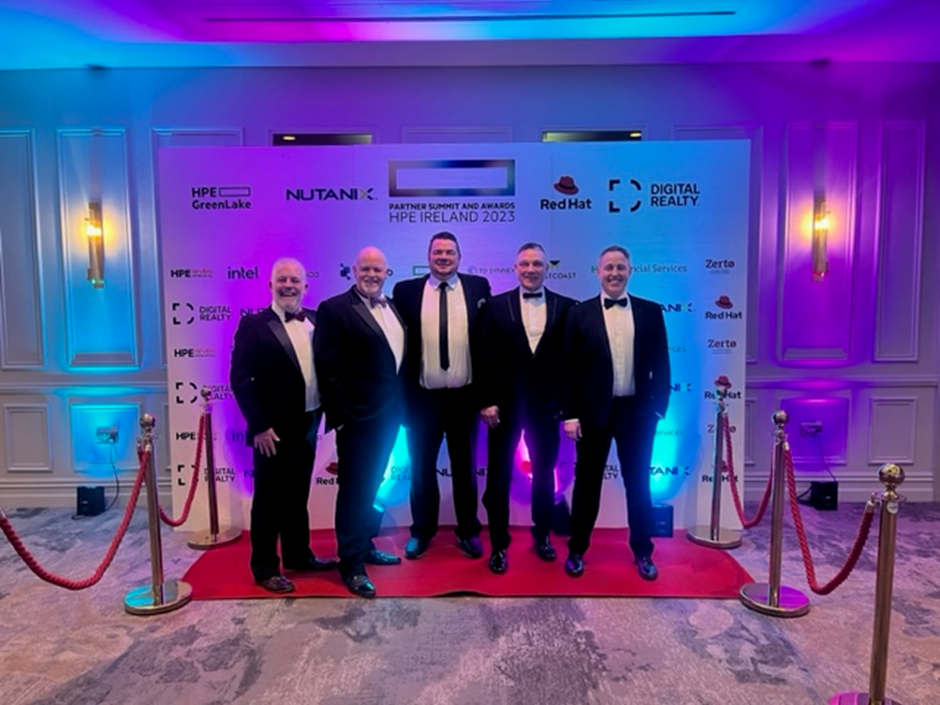 Telefonica Tech UKI is proud to announce that we have been awarded the HPE GreenLake Partner of the Year Award 2023, Ireland. This award is based on our sales of HPE GreenLake in this region and recognises our commitment to providing the best possible service to our customers.
HPE recently announced plans to grow its presence in the Irish market through its channel partners, and Telefónica Tech has been at the forefront of this growth.
Mark Gorton, CEO of Telefónica Tech: "We have a strong focus on GreenLake and have been supporting our customers in both the public and private sectors as they migrate to this innovative cloud platform. Telefónica Tech has invested in training our teams in GreenLake and our customers rely on us to provide the solutions that meet their business needs. We are delighted to be recognised for our efforts and for the value we add in helping our customers make the most of their cloud platforms."
Telefonica Tech has seen significant growth in the UK&I region, as recognised by the company's top 20 spot in the CRN Top 100 Var report. This growth is mirrored across the broader Telefonica Group, as detailed in the recently released financial results.
HPE GreenLake is a cloud-based service that provides customers with the flexibility to pay for the computing resources they need when they need them. It allows businesses to scale their operations quickly and easily in response to changing demands and market conditions.
Modernising with GreenLake
GreenLake is the edge-to-cloud platform that brings the cloud to you, so you can modernise and innovate wherever your data lives.