Telefónica Tech hosts an Impact Training 'Away Day'
Gaining the knowledge and confidence to make positive changes in their careers.
On Wednesday 8th February, Telefonica Tech hosted a group of young people who are undertaking the IT Skills Training Course with Impact Training at their Lanark Way site in Belfast.
Set up in 1978 in response to the unemployment problem in North & West Belfast, Impact's experience and expertise combined with its close relationship with the local community has contributed to its success and reputation as a quality training provider. Impact delivers a range of training and employment programmes designed to assist the unemployed into work.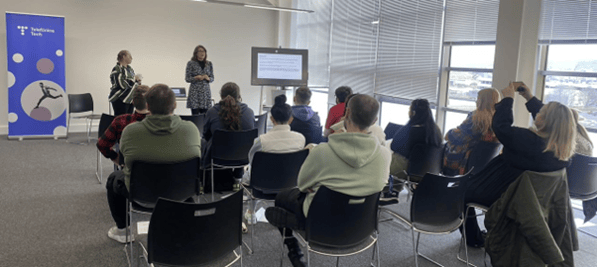 The event started with touring the office before moving into introductions and an overview of the Tech Sector from Telefónica Tech's Strategic Director for Health, Ellen Dickson. As a senior female in the industry, Ellen presented her inspiring story, reflecting on her personal stories of setbacks and triumphs of her life in and out the workplace. Ellen engaged the audience by sharing her aspirations for her son who has Autism, and how after 10 years of night school she graduated with a 2:1 Hons Degree in Business & Finance.
Encouraging the young people to interact, our #ProudToBeTech employees discussed the various roles across the different areas of our business such as:
Technical roles: Cyber security, Service Desk, Architects, Consultants and Engineers
Administrative and specialist roles: Sales, Marketing, HR, Finance & Legal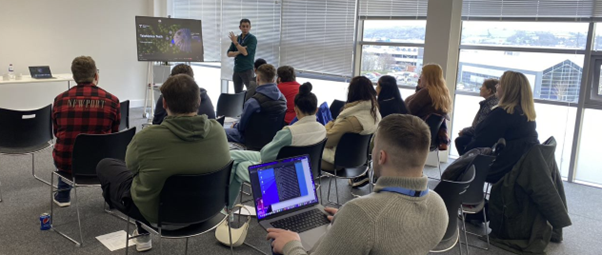 The Impact training day gave the young people the opportunity to learn and develop their ambitions and skills in a tech role or company. It was a great success and enjoyed by all who attended, we are planning to run similar events in the future.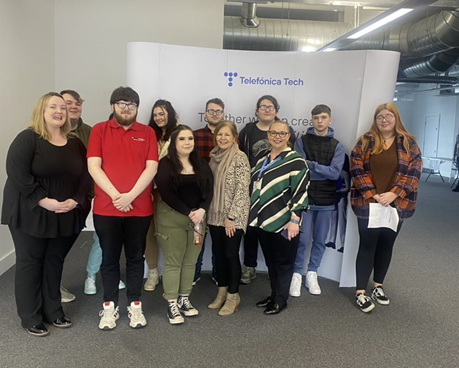 Learn more about tech and non-tech opportunities available at Telefónica Tech by visiting our careers page here:
We are Telefónica Tech. People, passion, possibilities