Unlock the Benefits of Modern Workplace Technologies - Exploring 5 Transformative Trends
Discover the benefits of the Modern Workplace and the latest Modern Workplace Technology Trends to keep employees engaged, motivated, safe, and productive. As the traditional four walls of the modern workplace continue to expand, Our Head of Modern Workplace, Elton Nitschke, considers five key tech trends which will shape digital workplace initiatives in 2023, to help with your Modern Workplace Transformation.
1. Improving the Employee Experience
Since the pandemic there has been a spotlight on workplace technology being used to keep employees safe, productive, and connected in the modern workplace. Microsoft CEO Satya Nadella has recognised that delivering a good employee experience is key to organisations competing in a dynamic environment and is intertwined with workplace flexibility.
Take your Modern Workplace Transformation to the next level. Click here to find out more! >> 
Leaders need to consider carefully, therefore, whether any attempts at a mandatory back-to-the-office policy may impact prospective talent. Especially, in light of this Gartner survey that revealed nearly half of the respondents found greater productivity from having flexible hours, while almost a third of participants indicated that the absence of a commute allowed them to be more productive.
It is essential for employers to recognise the need for a balance between work-life, whilst also providing employees with a good digital experience. To do this, it is important for leaders to consider the digital employee experience from every angle – from device-as-a-service, workplace security, fast network connectivity, workplace analytics, and productivity & collaboration tools.
2. AI-Driven Workplace Insights
Intelligent AI-driven insights will help decision-makers make informed decisions across different areas of the workplace, including hiring, cross-functional collaboration, and employee wellbeing. Modern Workplace Technology should also be inclusive of different working styles, helping to create a more diverse, productive, and innovative workforce.
Finally, AI-driven insights can help organisations create a more diverse and inclusive workplace. By leveraging AI-driven insights, employers can identify problematic issues in the workplace, such as unconscious bias. This can help ensure fair and equitable hiring practices and create a more inclusive and dynamic working environment. However, as AI becomes more embedded within day-to-day workplace activities, it is also worth considering, that while AI has the potential to reduce bias, it also has the potential to "bake in and scale it too."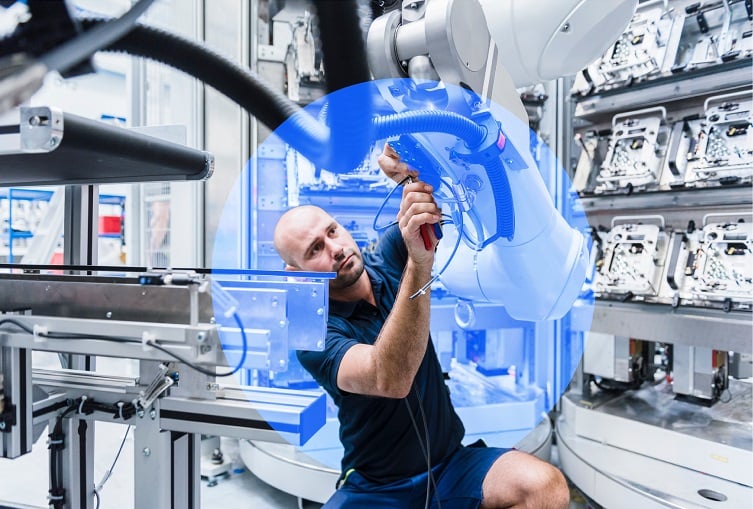 3. Shift to as-a-Service.
As IT services are increasingly delivered as-a-service, IT teams have more of a focus on delivering a great experience, than on running and managing back-end infrastructure. This helps to both improve the employee experience and evolve the IT team away from tedious, manual tasks, to more strategic projects which are essential in alleviating the IT skills gap. In the future, no one needs to open a laptop, plug it into a network port, put in a USB key, or watch it build itself to a standard image. This is just tedious and time-consuming!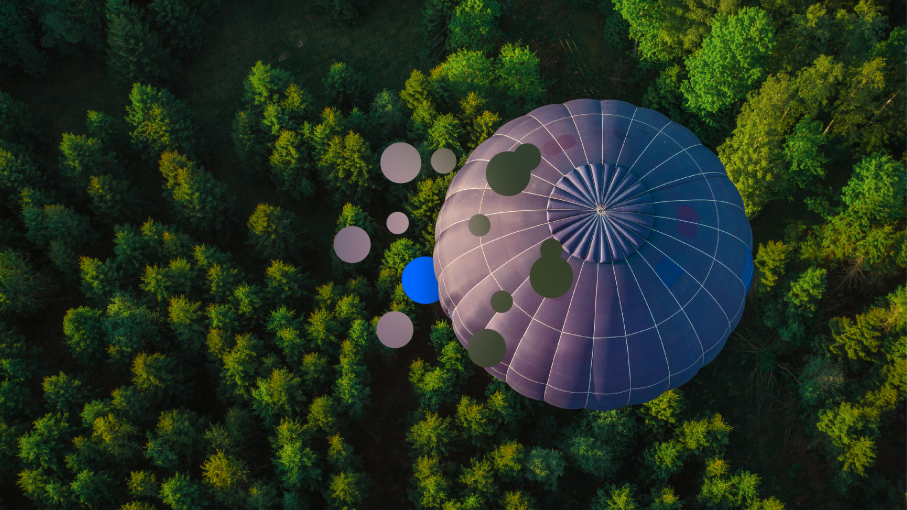 4. Sustainable Workplace IT
Organisations conscious of their ESG goals need to manage their IT devices and assets accordingly. This means focussing on reducing consumption, re-using, and recycling end-of-life assets, asking questions up front, and managing IT based on transparent data.
In the past, many IT assets would have been destined for landfill, but thanks to IT Asset Lifecycle Solutions organisations can begin to improve sustainability within the sector, as well as clawback value to fund innovation projects.
Recycling and reusing assets help to reduce CO2 emissions and reduce the amount of e-waste sent to landfill. Additionally, removing the need to remanufacture and remine assets also helps to reduce water consumption and reduce the tonnes of earth mined as part of the process of producing IT assets.
To keep data safe and meet the required regulatory standards, it is important to collaborate with a partner, like Telefónica Tech, whose IT lifecycle service has been CO2 assessed as part of the Carbon Footprint Standard and who can provide data destruction certification and authentication.
5. Cyber Security in the Modern Workplace
As the workplace evolves, cyber security must remain a crucial element. With the increased use of cloud-based systems, remote working, and digitalised data, organisations face the potential for more attacks on their networks and systems. To counteract this, advanced cyber security strategies need to be implemented to protect assets whilst maintaining employee productivity. Solutions such as Zero Trust enable organisations to provide layers of protection that defend against cyber-attacks.
Nonetheless, businesses must find a balance between security needs and employee experience, a challenge that can be tricky without the right cyber security skills, budget, or resources in place. To address this challenge, tech leaders may need to consider outsourcing security operations to an experienced provider like Telefónica Tech or leveraging the expertise of a virtual CISO. As the workplace continues to modernise, so too must its security measures, ensuring that productivity goals remain balanced alongside appropriate cyber security protection.
At Telefónica Tech UKI, we provide the necessary support and tools to help organisations optimise their modern workplaces and empower employees with the freedom to innovate.
Learn more about our: Modern Workplace Solutions